If your organization is using HubSpot Marketing Pro as well as HubSpot Sales Pro, you'll have access to Marketing Workflows, which can be used for all kinds of automation for your sales processes. Let's dive into how you can really automate your sales processes & workflows!
If you're not sure, read more: What's the difference between Sales Sequences and Marketing Workflows?
Automatically Assign Leads to Sales Reps & Teams
If you've come upon a large list of contacts that you want your reps to get to work on, you're going to need to assign the contacts to those sales reps. You can easily use a Rota to assign those leads equally across all reps.
Enrollment Criteria: First, check to make sure that the contact doesn't already have an owner. Then you're likely going to use a specific list that you've imported, as shown here.
Step 1: Rotate the contact owner to all members of the Sales Team. If you do not have teams set up you can select specific users to assign owners to.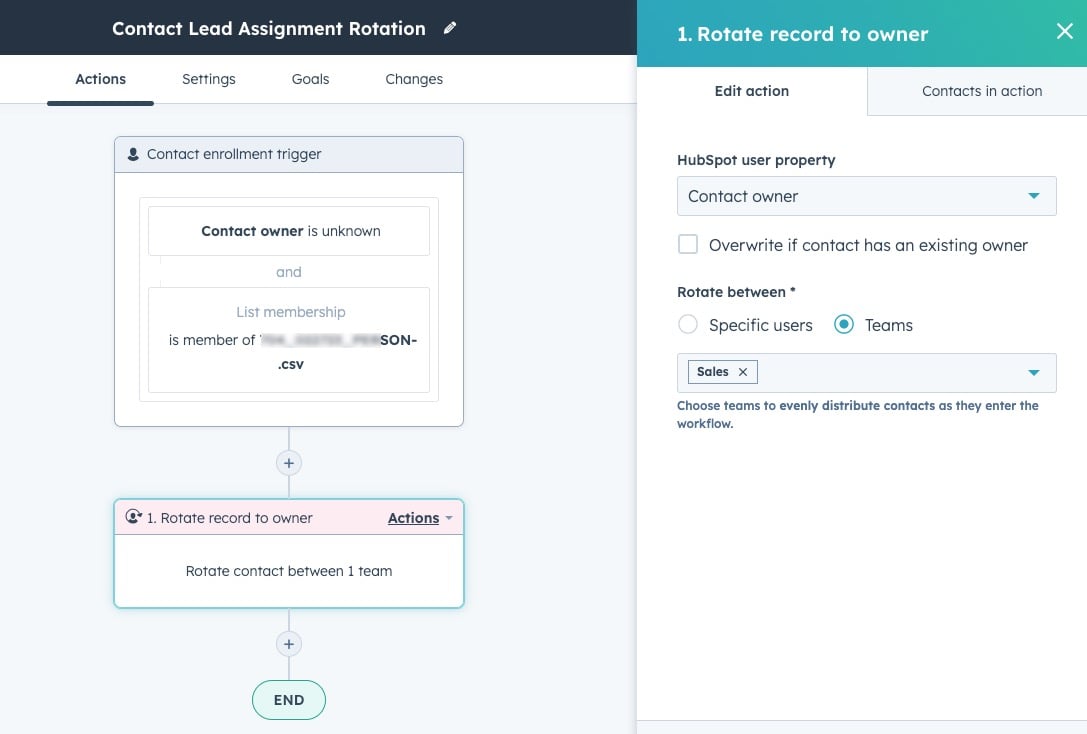 Contact Re-Engagement Workflows
Sales Sequences are great for those contact that you're reaching out to now and want to keep following up with. But what about those contacts that have ghosted you along the way?
We use Marketing Workflows to catch those contacts who were in the initial sales outreach process but didn't complete the process. These are contacts that you made contact with at some point, were identified as being Sales Qualified, but who haven't had any activity for some time.
Automate & Pre-Qualify Quote Request Responses
Let's say you're a manufacturer that requires CAD files to make a quote, and that you're requesting this information on your Quote Request form. Using a workflow that enrolls people who fill out the Quote Request form you can check:
Did they say that they have CAD files? If no, send a "we're sorry, but you need CAD files to get started" email.
If they did say they have CAD files, check to see if they uploaded them. If they didn't, send an email that asks for them.
If they did include their CAD files, send an email confirming that you've received them and will be in touch with a quote or with more questions shortly.
These 2 questions on the form (Do you have CAD files? and Please upload your CAD file) weed out most of the unqualified leads immediately and communicate to those leads what they need to do to continue, without having to get the sales team involved at all.
This workflow has also added in a task to assign an owner to the contact once they've made it through the workflow with everything they need to qualify to speak to sales.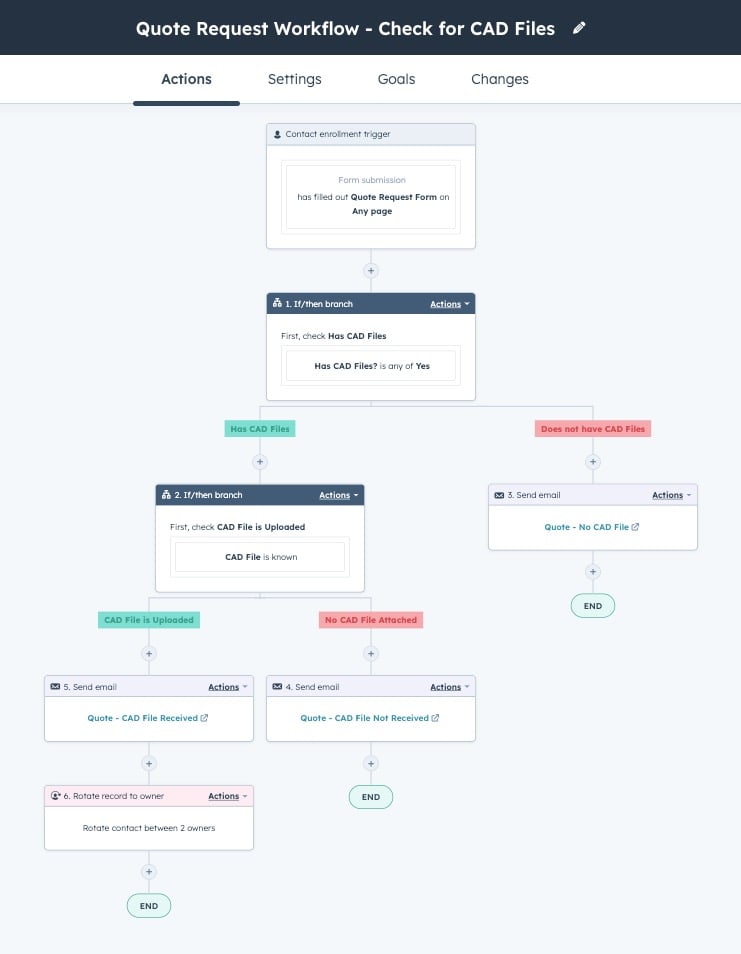 Downgrade Lifecycle Status
HubSpot will automatically mark someone with a Closed - Won deal as a customer, but what about those who get disqualified? You can build a workflow to update Lifecycle to "Subscriber" once they've been set as an Unqualified lead. You can also clear out or reassign the contact owner back to marketing and change other properties that will get this contact off the list for sales.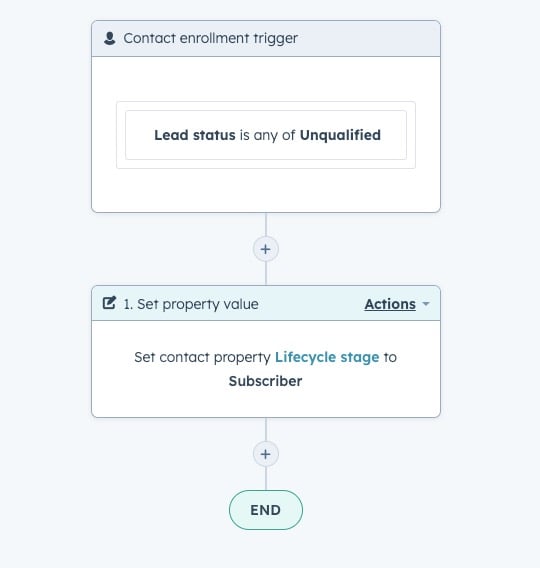 Trigger Onboarding Workflows
After a deal closes, what are the next steps? Consider taking those next steps and building them into a workflow! You can build out your onboarding workflows or internal process workflows in HubSpot and streamline the handover from sales to the service team. You can even use another Pipeline to manage the flow through the onboarding stages.
Have a great workflow that you've built to manage your sales processes in HubSpot? Let us know about it!