Learn with us!
We have been selected by HubSpot to lead the SEO HUG (HubSpot User Group) that brings together like-minded individuals who are HubSpot users and care about their SEO performance.
Want to learn more about SEO + HubSpot? Sign up here and be in-the-know for our next event.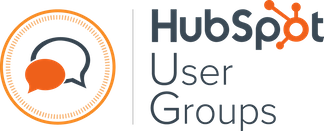 Our Values
Unlike other digital marketing agencies, we're about helping you see success YOUR way. We "hem" together your niche and the best, most up-to-date marketing strategies using H, E, M:
🌈 Humanity - Collectively, CRO:NYX ensures that we always give back through charity work or time donations to causes both in our community and around the world.
📝 Education - Our team of specialists has been hand-picked based on their level of education in the realms of social media marketing, PPC marketing, SEO, inbound marketing, and web development.
🤝 Mentorship - Above all, we're all about mentorship. In life, there's nothing more important than giving each other a hands-up. We take on one-to-two mentees per year to hone their personal and professional skill sets via quality mentorship.
Digital marketing is oversaturated. We cut through the clutter by being the best at what we do… while never losing that "human" touch.
Building Communities & Opportunities
Mentorship
Building a career and finding a passion always easy and finding the right mentor can make all the difference. Our team works to mentor young professionals who are entering the industry to help them develop their personal and professional skill sets.
We are proud to be a part of these organizations that help to create opportunities for others.
Education
Our team has accumulated a LOT of knowledge that help us make amazing campaigns and website. We strive to share that information with others to help improve industry standards and help others excel.
Some of our recent FREE workshops for the community include:
Don't wait, automate! Using automation tools in HubSpot to do more with less. Los Angeles HubSpot User Group workshop.
Building a successful content strategy. Using pillar pages and topic clusters to build an informed and effective content strategy.
Reports that Don't Suck. How to collect, present and interpret data to create insightful and actionable reports for any organizational stakeholder.
Humanity
Through charity work and donations of our time, we give back to charities and causes in the community and around the world. Some of the NPOs we currently support include: