Search Engine Optimization (SEO)
Getting to the top of Google isn't just about keywords. It's about great content, user intent, technical coding and data markup. Our SEOs work alongside our content strategists and web developers so you can get more traffic that is pre-qualified and ready to engage. We're also insanely passionate about analytics and data-driven marketing and will work to ensure that you're accurately tracking your results.
SEO for HubSpot
Working on a CMS can come with a lot of limitations and there are several CMS platforms that are terrible for SEO. Thankfully, HubSpot is not one of them!
HubSpot originated as an SEO-focused platform and remains a very friendly platform for SEOs still. Whether it's monitoring campaigns, integrating lead tracking or seeing which content had the most engagements, HubSpot's native SEO tools go beyond tracking keywords and attribute your content and traffic to actual leads and customers.
Difficult SEO Situations
Many of our SEO clients come to us out of necessity; they've found themselves in a tricky situation that they don't know how to solve on their own. Our SEO specialists have helped clients overcome SERP removals, site de-indexing, Google My Business suspensions, reputation management issues and a wide range of unique and challenging situations.
Seasoned SEO Professionals
Our SEO team is distinguished and our passion for SEO runs deep. Our co-founder, Tanya Wigmore, sits on the SEMPO Board, runs SEO training sessions, and speaks on SEO at a regular basis. She's passionate about search and her passion and knowledge spread throughout our entire team.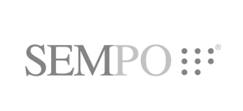 SEO & Development Are Better Together
Our top-notch SEO team works side by side with our web development team. This strategic partnership with SEO & Development ensures that your SEO recommendations are implemented correctly and in a way that is going to compliment your website. If any potential issues or roadblocks are identified, both teams work together to identify the best solution for your website performance in the search results and for overall user experience. Technical SEO configurations are not a problem for our in-house team.