If you're like us, you spend a lot of time on social platforms such as Facebook, Twitter, and LinkedIn to schedule and post your social content. It can be challenging to keep track of what has been published, scheduled, or failed to post across so many platforms. We are long time fans of the HubSpot Social software as it allows us to centralize our social media efforts into one tool. And also great for our reporting efforts!
HubSpot has worked to improve their social media management software even further and we are thrilled.
What's New:
Full-Screen Social Composer
HubSpot's new full-screen social composer makes it easy to create posts cross-platform, to alter content as needed to suit each platform and the improved interface to review posts prior to posting is worth checking out.
With the full-screen social composer, you can write your post, add images or videos, and then publish with just a few clicks.
Add all associated handles at one time.
The old composer had a 2-step process to clone posts and change the social media handle they were associated with. It was not only time intensive to select one platform, then one handle, then copy the content multiple times over to ensure all platforms would receive the post.
It was VERY easy to post to the wrong account. QA was key!
Old way step 1: Add another post
Old way step 2: Re-select the handle as well.
The new composer lets you select your handles all at once and shows you which ones they are. Faster, easier and less likely to make a mistake posting to the wrong account!
Editing post content for cross-posting is seamless
The character count per platform is helpful to keep an eye on post limits. Although it was there in the past interface, it is much more noticeable now.
The ability to toggle between post content for each channel has also been improved and it's easier to jump between the different platform options.
Reviewing posts is better than ever
If you schedule a lot of content, having an easy overview to see what's scheduled is essential. It's also important when you're getting content revisions and approvals from other team members. This new interface makes it easier for collaboration, regardless of someone's HubSpot Marketing experience.
Here's why:
View posts in a few ways, making it easier to share for feedback
Changing your view can make it easier to see typos and aesthetic update opportunities

Note: You are able to toggle between the different platforms and ensure they make sense for the layout within each platform.
I Don't See Any Changes in my HubSpot Portal?
HubSpot is still Beta testing this update to the social media management interface. In order to adopt the new features, you will need to navigate to the bottom left corner of your HubSpot Social page and select 'Check out the social new composer beta'.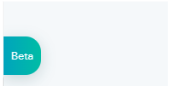 >>
If you would like a 1:1 refresher on the HubSpot Marketing suite, please contact us for a training session.
Note: HubSpot social media management tools are only available in HubSpot Marketing Pro & Enterprise.