If you've been looking at your sales activities reports and are blown away at the amount of meetings your sales reps are holding, it could be a sign that you're accidentally logging internal meetings as sales activities.
HubSpot has an exclusion filter so you don't accidentally track or log internal emails but they don't yet have this for meetings. Here's what you can do instead.
Create Custom HubSpot Meeting Types
In your admin settings, head on over to Objects > Activities.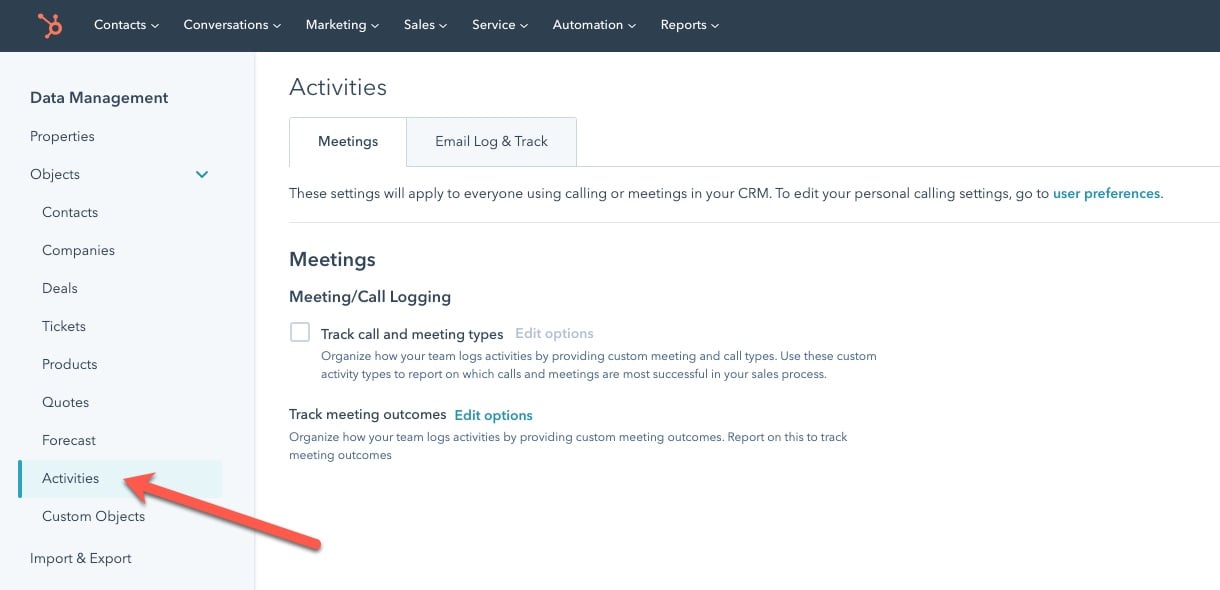 If it isn't already enabled, check "Track call and meeting types" and then you'll have the option to Edit options.
This will open up an editor to edit/add meeting types. Click on +Add type. Create a new type called "Internal".
Now, when you're creating, logging or updating a meeting you can select the meeting type "Internal" and when you're creating reports you can select those "Internal" meetings as a exclusion and filter it out of your reports.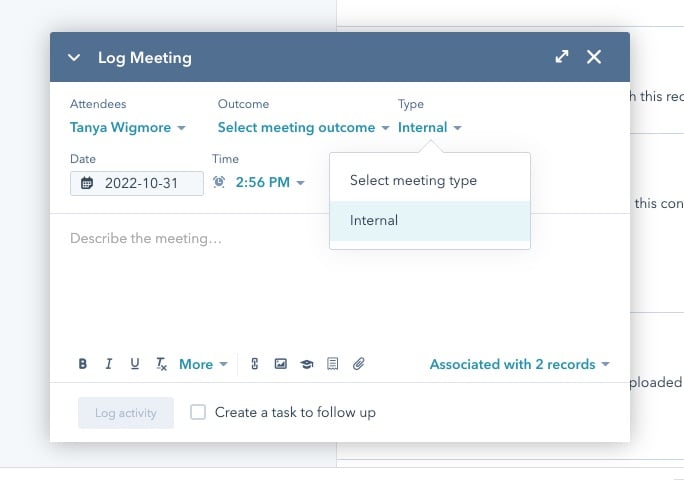 PS: Looking for HubSpot sales training for your team?