Improve your HubSpot skills, meet some great people.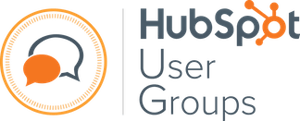 Around the world, HubSpot User Groups (HUGs) bring together sales, marketing and service professionals who want to do do their job more efficiently and successfully, so they can look like rockstars.
There are HUGs for different areas, industries and specialities. We're honored to be leading the SEO HUG for 2021!
Join us on May 25th, 2021 for our first SEO HUG of the year!
On May 25th, 2021 at 10am Cayman time (Central time) we'll be gathering HubSpot experts, webmasters, marketers and sales people who want to improve their website performance and their Google rankings for a free presentation on "Improving HubSpot CMS Page Speed".
The tools, tips and SEO know-how will help you balance the need for a strong user experience, using tracking codes and automation, with achieving Google's well-publicized ranking factor of page load time.
Whether you're an SEO novice or a pro, you're sure to learn a few tips and meet a few new people at our SEO HUG.
When: May 25, 2021 from 10am-11am
Where: Online! Attend from anywhere.
Register now!
Register for this HUG today - spaces are limited.