Improve your HubSpot skills, meet some great people.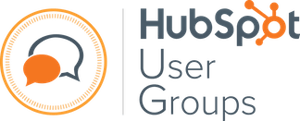 Around the world, HubSpot User Groups (HUGs) bring together sales, marketing and service professionals who want to do do their job more efficiently and successfully, so they can look like rockstars.
There are HUGs for different areas, industries and specialities. We're honored to be leading an HUG chapter again in 2022!
Operations Hub: What you need to know
Operational efficiency is the key to sustainable growth. That's why HubSpot recently launched it's fifth (and newest!) hub, Operations Hub. Packed with new features, Operations Hub includes deeper integrations, more flexible workflow automation, supercharged reporting, and more.
In this session, you'll get the full scoop on HubSpot's newest product line directly from the source — HubSpot product lead Ari Plaut. We'll see you there!
Event Info
Thursday Feb 17 at 10am EST / 3pm London time
This is an ONLINE event and is open to anyone who wants to learn more about HubSpot's Operations Hub. We'll send you the zoom link for the event after you register.
Join HubSpot Product Lead Ari Plaut
We are thrilled that HubSpot product lead Ari Plaut will be joining us for this HUG event! Bring your questions and learn from the Operations Hub evangelist himself.
Register now!
Register for this HUG today - spaces are limited. Or sign up below to be notified for future HUG events.