Building a Website in HubSpot
HubSpot is one of the most versatile and secure CMS platforms to build a site in. It's very user friendly and is easy to customize. While WordPress has a more attractive price point ("free") there are a lot of hidden costs that make the actual cost of your WordPress CMS comparable to the cost of the HubSpot CMS. If you ask someone who works in both WordPress and HubSpot, they'll tell you that the difference in UX is huge. HubSpot is the platform of choice for most web developers and platform users.
HubSpot Development Partners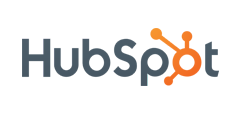 As a HubSpot Partner Agency, we get a lot of clients just like you who want to create a personalized look and feel for their website without investing a fortune to get there. HubSpot's template library is a great start for many businesses to get their website launched and if you want a more customized solution, our HubSpot designers can design a customized HubSpot template for our HubSpot developers to build just for you.
Migrating Your Site to HubSpot
If your site is on WordPress (or another platform) we can easily migrate it over to the HubSpot CMS. Porting over your existing content into a templated site is a quick and cost effective way to launch a new site on HubSpot. Our HubSpot developers work alongside our HubSpot marketing and optimization team to ensure that your new HubSpot site is optimized for SEO.
Using Growth-Driven Design
When your launchpad HubSpot website has launched, we'll move forward with ongoing optimization and improvements following the Growth-Driven Design methodology. With Growth-Driven Design (GDD) we will follow the following process:
Create a hypothesis. Before we make a change we want to clearly identify what we're changing and what we expect the impact of that change to be.
Implement the test.
Measure the results.
Keep or disregard the changes.
This allows you to continuously work on your website with a conversion rate optimization (CRO) approach without having to work with an expensive design team on full page overhauls.
Custom HubSpot Integrations
Want to integrate 3rd party tools, custom modules or other items into HubSpot that aren't available in the out-of-the-box configurations? Our skilled HubSpot developers can help build and integrate pretty much anything into your HubSpot site.