Stop wasting time sending emails when you could be billing.
You don't need to hire another admin to manage leads and send intake forms, a process that can be easily automated. If you know that your prospect to client onboarding experience could be improved, this workshop is for you.
Join us on October 26th, 2021 and streamline your intake operations!
In this workshop we will cover:
How to better pre-qualify and collect important information in forms
How to automatically track leads from phone calls
How to automate your rejection emails & client intake form emails
How to use meeting links to avoid the endless back-and-forth to find a meeting time
and more!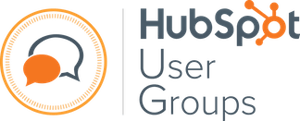 This one-hour workshop will save most busy lawyers at least one hour per week in admin time. That's time you could spend billing -- or doing anything else!
The Details:
Tuesday Oct 26 @ 9am PT / noon ET
Online via zoom - join from anywhere!
This session is appropriate for those who want to optimize an existing intake process AND for those who are just getting started.
There is a $50 fee to attend this workshop.
Register now!
Register for this workshop today - spaces are limited.